Benchmade Bushcrafter 162, (survival knives).
Use: bushcraft knife / survival knife
STEEL CPM - S30V
STEEL HARDNESS: (58-60HRC)
HANDLE G10 Sabbath
THICKNESS mm 4,2
BLADE 11.2 cm
TOTAL 23.2 cm
WEIGHT gr 219
BLOCK -
SHEATH Kydex
CLIP
DESIGNER Sibert
Made in the USA

Secure payments

Free shipping

Online support
Originally a pure survival knife, the World's foremost explosive ordnance technicians saw the value in this also as a knife for cutting plastic explosives and helped to modify the design to suit their needs. Made in USA.
You might also like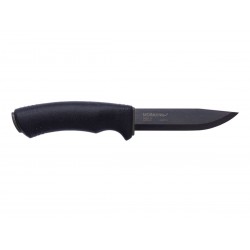 Price
€35.70
Regular price
€38.80