Spyderco Tusk Titanium boat knife C06TIP, folding, diving knife.
Use: sub knife / outdoor knife / nautical knife / sports knife
STEEL LC 200 N (anti-corrosion)
HANDLE Titanium
TOTAL 16.3 cm
BLADE 6 cm
THICKNESS mm 3
WEIGHT gr 119
BLOCK Reeve integral Lock
With Marlinspike steel: st.st. 300-series - Ball Bearing Lock.

Shipping tracking

Secure payments

Online support
Il concetto originale di Tusk è stato concepito da Sal Glesser nei primi anni '80. Più di 25 anni dopo, suo figlio Eric ha preso in mano il progetto e ne ha fatto una realtà, creando uno strumento di marinaio multifunzione davvero straordinario. La maniglia del Tusk è lavorata con precisione da due lastre di titanio massiccio. Un'estremità ospita una paletta con lama Plain Edged in acciaio LC 200 N - un acciaio per utensili con lega di azoto che offre estrema resistenza e resistenza alla corrosione superiore - e si apre tramite un robusto meccanismo Reeve Integral Lock (RIL).
All'estremità opposta del manico di Tusk c'è una marinatura in acciaio inossidabile della serie 300, che presenta una sezione trasversale unica da quadrato a quadrato per una maggiore leva quando si allentano i nodi. Una fessura fresata nel corpo del marlinspike e lo spazio tra esso e l'impugnatura fungono anche da chiavi di blocco per svitare e stringere i grilli filettati. Per consentire al marlinspike e alla sua chiave di blocco di resistere a una leva estrema durante l'uso, si blocca saldamente in posizione con il meccanismo brevettato Ball Bearing Lock ™ di Spyderco contenente una speciale sfera di ceramica. Costruito interamente con materiali altamente resistenti alla ruggine e all'avanguardia, il Tusk ha letteralmente iniziato come uno strumento in anticipo sui tempi, ma il cui tempo è arrivato.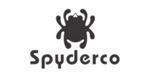 Data sheet
Blade

Folding blade

Knife sharpening

Smooth

Blade Length

6 cm

Weight

From 100 to 150 gr.

Blade Style

Drop-point

Lock Type

R.I.L.

Stainless steel

LC200N

Handle Material

Titanium

Blade Thickness

3 mm

Country of Origin

Taiwan
No customer reviews for the moment.
You might also like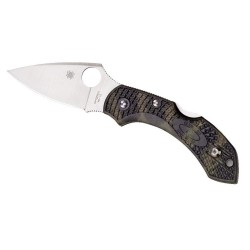 Price
€87.40
Regular price
€95.00