Work Sharp MICRO SHARPENER & KNIFE TOOL MANUAL SHARPENER
The EDC Micro is an ultra-light and compact tool for sharpening knives, to be carried comfortably in your pocket or tool bag. The medium-angle diamond splints with guided angle and fine-grained ceramic quickly restore the edge of any knife. It also includes a 1/4 "screwdriver and common size Allen screws (6, 8, 10) for servicing a knife (clips, hinges and pins).
SPECIFICATIONS:
- Abrasives included: Ceramic, Coarse diamond
- 25 ° sharpening angles
- Includes: Allen keys (# 6, # 8, # 10) & 1/4 screwdriver?
- Dimensions: 5.9 cm (w) x 0.9 (d) x 5.4 (h)
- Weight: gr 45
SHARPENING:
Knives, Fillets, Perforations
Shipping tracking

Secure payments

Online support
You might also like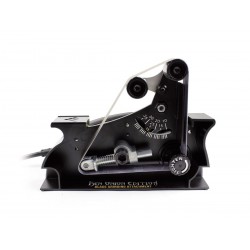 Price
€126.00
Regular price
€140.00