Spyderco knife Clipitool standard C208GP (Multi Tool)
Use: Tactical knife / Multitool
The ClipiTool Standard elevates the original concept of the ClipiTool family to a full-sized pocketknife with two additional folding tools. The star attraction of this design is a full-flat-ground leaf-shaped blade crafted from 8Cr13MoV stainless steel. It locks securely open via a stout LinerLock mechanism and is complemented by a folding can opener/small screwdriver and a bottle opener/large screwdriver with a wire-stripping notch. Both screwdriver heads are hollow ground to ensure a secure fit in slotted screws. Although they do not lock, they are supported by sturdy slipjoint spring mechanisms to keep them open during use. Like the primary blade, both tools are precision machined from 8Cr13MoV stainless steel and feature generously sized Trademark Round Holes. This signature feature proudly identifies the knife's Spyderco pedigree and allows all three tools to be swiftly and easily opened with only one hand.
The handle of the ClipiTool Standard is built on a framework of nested stainless steel liners, textured black G-10 scales, and solid stainless steel backspacers and springs. Its screw-together construction ensures the precise alignment of all parts, and a two-position hourglass clip provides a choice of right-side tip-up or tip-down carry.
Steel 8Cr13MoV
Overall length 20.1 cm
Blade length 8.9 cm
Closed length 11.2 cm
Weight 119 g
Blade thickness 2.4 mm
Handle G10
clip Position of the right
Lock type Liner Lock

Shipping tracking

Secure payments

Online support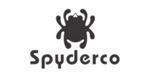 Data sheet
Blade

Folding blade

Knife sharpening

Smooth

Blade Length

8 cm

Weight

From 100 to 150 gr.

Blade Style

Drop-point

Lock Type

Liner Lock

Stainless steel

8Cr13MoV

Handle Material

G-10

Blade Thickness

2 mm

Country of Origin

China
Spyderco knife Clipitool standard C208GP (Multi Tool)
The Spyderco Knife.
The Spyderco American Knife Company was founded in 1976 by Sal and Gail Glesser.
Spyderco knives are famous for being the most innovative tactical and sports knives. Over time, they have assumed a predominant position even among the diving knives and the boat knives, which are very popular for H1 steel (water-resistant steel) used for these knives.
Today the typical hole on the blade of Spyderco knives is not only a characteristic of the knife (used to open the blade with one hand), but has become the symbol of this American knives company, also visible in fixed blade knives.
No customer reviews for the moment.