Spyderco Persistence C136G, Tactical knife, Military folding knives.
Depending whom you ask, Persistence means different things to different people. It means continuing without veering off course or changing function or structure. It describes ongoing existence regardless of interference or challenges. Some even say persistent personalities experience De Ja Vu more frequently due to their repetitive drive.
We thought it a great name for a knife as it also means steadfastness and never-give-up-attitude. Spyderco's C136 Persistence is the smaller version of the Tenacious Model, another reliable descriptive of human nature. We milled the black G-10 laminate handle with prolonged fatigue-free cutting in mind. Comfort in hand means easier use long-term.
Skeletonized steel liners tucked inside the handle, increase the handle's rigidity and strength level without adding non-functional weight or bulkiness. The 8Cr13MoV stainless blade is a modified skinning-style, ground-flat. Careful positioning of the oversized Spyderco Round Hole, relative to the location of the pivot, pre-set the hand in just the right spot for fumble-free one-hand blade open/close.
Fully sharpened edge from tip to tang generates the most cutting edge possible for the blade's length. A 4-way pocket clip lets the folder set tip-up/tip-down left-hand/right-hand. Walker Linerlock has a jimped liner. Screw together construction.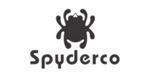 Data sheet
Blade

Folding blade

Knife sharpening

Smooth

Blade Length

7 cm

Weight

From 100 to 150 gr.

Blade Style

Drop-point

Lock Type

Liner Lock

Stainless steel

8Cr13MoV

Handle Material

G-10

Blade Thickness

3 mm

Country of Origin

China
Spyderco Persistence C136G, Tactical knife, Military folding knives.
The Spyderco Knife.
The Spyderco American Knife Company was founded in 1976 by Sal and Gail Glesser.
Spyderco knives are famous for being the most innovative tactical and sports knives. Over time, they have assumed a predominant position even among the diving knives and the boat knives, which are very popular for H1 steel (water-resistant steel) used for these knives.
Today the typical hole on the blade of Spyderco knives is not only a characteristic of the knife (used to open the blade with one hand), but has become the symbol of this American knives company, also visible in fixed blade knives.
No customer reviews for the moment.