Spyderco Ladybug 3 Salt LYLP3, Diving knife, Smooth blade, Folding diving knives.
H-1 does something no other blade steel can, It remains 100% rust free and it actually holds a sharp cutting edge. Spyderco's Salt Series offers a collection of H-1 folders and fixed blades with a newly added keychain-sized Salt.
The new Ladybug Salt is nearly as small as your car keys and carries just as easily. Its lightweight FRN (fiberglass reinforced nylon) handle is coated with Bi-Directional Texturing for slip-resistant cutting. It comes in stand-out Marine Yellow and easy to spot if dropped in water or on the ground. The H-1 hollow ground blade is available in a SpyderEdge or PlainEdge configuration. The LYL is clip-less with a lanyard hole to string a keychain or lanyard through. Whether light or heavy cutting, the Ladybug Salt is a compact firecracker with explosive cutting ability in a small package that will never rust.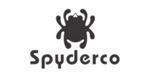 Data sheet
Blade

Folding blade

Knife sharpening

Smooth

Blade Length

4 cm

Weight

From 0 to 50 gr.

Blade Style

Drop-point

Stainless steel

H1

Handle Material

FRN

Blade Thickness

2 mm

Country of Origin

Japan
Spyderco Ladybug 3 Salt LYLP3, Diving knife, Smooth blade, Folding diving knives.
The Spyderco Knife.
The Spyderco American Knife Company was founded in 1976 by Sal and Gail Glesser.
Spyderco knives are famous for being the most innovative tactical and sports knives. Over time, they have assumed a predominant position even among the diving knives and the boat knives, which are very popular for H1 steel (water-resistant steel) used for these knives.
Today the typical hole on the blade of Spyderco knives is not only a characteristic of the knife (used to open the blade with one hand), but has become the symbol of this American knives company, also visible in fixed blade knives.
No customer reviews for the moment.