Spyderco Vrango Henningsson tactical knife C201TIBLP, Flat wire, Collection knife, folding military knife.
Designed by award-winning custom knifemaker Michael Henningsson, the Spyderco Vrango is an extremely practical cutting tool with a distinctive aesthetic style. Named for the small island in Sweden that Henningsson calls home, the Vrango's most distinctive feature is its uniquely shaped CPM S30V stainless steel blade. A deep hollow grind extends the full length of the blade to create both an Americanized tanto-style tip and a slightly recurved primary edge. The recurved shape provides enhanced "bite" when cutting fishing line, string, and similar materials and terminates in a utilitarian secondary point that cuts with focused pressure. The straight terminal cutting edge offers much better edge geometry than typical tanto points and ensures an exceptional balance of acuteness and tip strength.
The Vrango's unique blade is housed in a handle that consists of a full-length backspacer, handle scales, and LinerLock mechanism, all machined from solid titanium and anodized a brilliant blue hue. A two-step finishing process provides contrasting texture between the bead-blasted, radiused edges of the handle and the flawlessly satin-finished surfaces on the flats and handle back. Both sides of the handle are inlaid with handsome carbon fiber inserts and the extended titanium backspacer offers a generous lanyard hole for the easy attachment of fobs and lanyards. A reversible stainless steel clip attaches to either side of the pivot-pin end of the knife to provide convenient, ambidextrous, tip-down carry. An amazing fusion of artistic expression and utilitarian function, the Vrango is as practical as it is beautiful.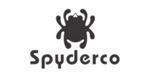 Data sheet
Blade

Folding blade

Knife sharpening

Smooth

Blade Length

6 cm

Weight

From 50 to 100 gr.

Blade Style

Tanto

Lock Type

Liner Lock

Stainless steel

CPM-S30V

Handle Material

Titanium

Blade Thickness

2,5 mm

Country of Origin

Taiwan
No customer reviews for the moment.