Coltello CRKT Yukanto, coltello militare
Uso: coltello militare / coltello da combattimento
LAMA Aus 8
LUNGHEZZA LAMA: 11,5
MANICO G10
L.TOTALE cm 22
SPESSORE 3,8 mm
PESO gr 116
FODERO Nylon GRN  
Design J.Williams
spedizione gratis

pagamenti sicuri

supporto cliente
This tactical fixed blade is built much like its designer James Williams—tough. A beefy G10 handle provides superior grip in close quarter battle environments. The modified tanto blade allows for maximum penetration and slashing cuts against enemies. Finally, a sheath with a molle-compatible gear clip puts your knife at-the-ready for any surprises that may come your way.
Clip Point Blade Style Designed for Maximum Penetration
G10 Handle with Textured Grip
Glass-Reinforced Nylon Sheath with Molle Compatible J-Hook Clip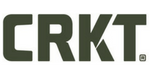 Filtri di riferimento
Lama

Fissa

Affilatura

Liscia

Lunghezza Lama

11 cm

Peso

da 100 a 150 gr.

Tipo di punta

Drop-point

Blocco Lama

Privo di Blocco Lama

Acciaio Inox

AUS-8

Manico

G-10

Spessore lama

3,5 mm
Coltello CRKT Yukanto, coltello militare
CRKT
Da oltre vent'anni questo Brand è fonte di ispirazione e qualità, grazie alle svariate collaborazioni con designer di altissimo livello che l'hanno resa famosa in tutto il mondo.
Iscriviti e lascia un commento a questo prodotto!
Potrebbe anche piacerti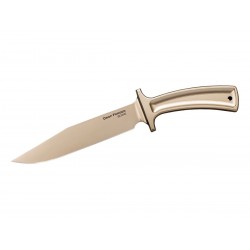 Prezzo
89,82 €
Prezzo base
99,80 €