Coltello da Barca Spyderco Tusk Titanium C06TIP, Filo piano, Coltello da sub , coltello da immersione (Marine knives).
Uso: coltello sub / coltello outdoor / coltello da nautica / coltello sportivo
ACCIAIO LC 200 N (anticorrosione)
MANICO Titanium
TOTALE cm 16,3
LAMA cm 6
SPESSORE mm 3
PESO gr 119
BLOCCO Reeve integral Lock
Con Marlinspike (scioglinodi e giragrilli) Acciaio: st.st. 300-series - Ball Bearing Lock.

spedizione gratis

pagamenti sicuri

supporto cliente
The original concept of the Tusk was conceived by Sal Glesser in the early 1980's. More than 25 years later, his son Eric picked up the project and made it a reality, creating a truly extraordinary multi-function mariner's tool. The Tusk's handle is precision machined from two slabs of solid titanium. One end houses a Plain Edged blade ground from LC 200 N steel—a nitrogen-alloyed tool steel that offers extreme toughness and superior corrosion resistance—and locks open via a sturdy Reeve Integral Lock (R.I.L.) mechanism.
At the other end of the Tusk's handle is a 300-series stainless steel marlinspike, which features a unique round-to-square cross section for increased leverage when loosening knots. A milled slot in the marlinspike's body and the gap between it and the handle also serve as shackle keys for unscrewing and tightening threaded shackles. To allow the marlinspike and its shackle key to withstand extreme leverage during use, it locks securely in place with Spyderco's patented Ball Bearing Lock™ mechanism containing a special ceramic ball. Constructed entirely of highly rust-resistant, state-of-the-art materials, the Tusk literally began as a tool that was ahead of its time, but whose time has now come.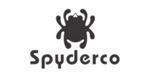 Filtri di riferimento
Lama

Pieghevole

Affilatura

Liscia

Lunghezza Lama

6 cm

Peso

da 100 a 150 gr.

Tipo di punta

Drop-point

Blocco Lama

R.I.L.

Acciaio Inox

LC200N

Manico

Titanio

Spessore lama

3 mm

Paese di provenienza

Taiwan
Iscriviti e lascia un commento a questo prodotto!
Potrebbe anche piacerti
Prezzo
87,40 €
Prezzo base
95,00 €