On knife park, you can insure your shipment. up to a maximum of 1500 euros, against damage or loss of the purchased product.
You then purchase delivery insurance in an easy way. To purchase delivery insurance simply check the form as shown in the picture below.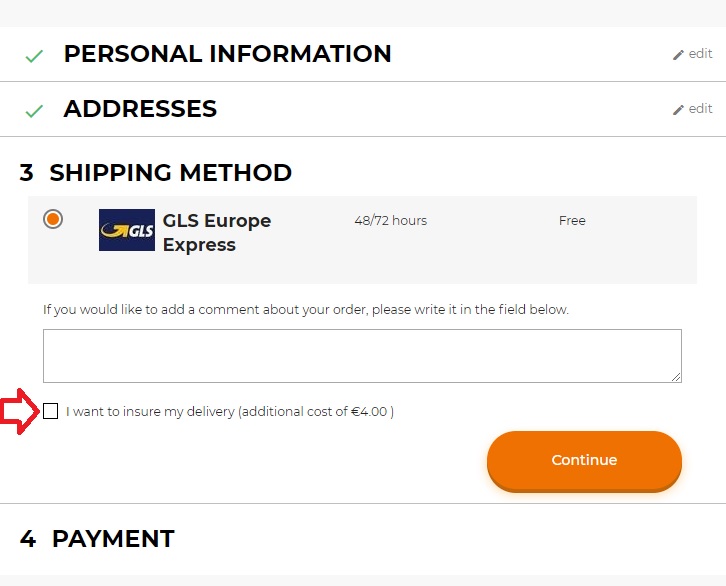 After having checked the transport insurance form, this will be automatically added to your shopping cart during the chekout, and will then be included in your order summary.
The delivery insurance is related to the single shipment, and does not provide for any deductible. It covers loss, damage, theft, but it is not possible with other insurance policies.
For the validity of the insurance on the delivery of the product, the user must check the number of packages delivered, which must correspond to the number indicated on the transport document, and that the packaging is intact at the time of delivery. If the package delivered is damaged or broken, the user must immediately contest the delivery, accepting the package with reserve, and must describe the anomaly verified on the courier delivery document.